The 2018 4th annual BFC medical and healthcare industry business development and investment cooperation conference was successfully held on June 13th-15th in Shanghai Westin hotel.
The BFC Healthcare forum focused on cross boarder business development opportunity, cross boarder investment and M&A in the medical and healthcare area. The forum aims to establish a platform for companies to find business development partnerships, and for investment organizations to find investment opportunities. This forum not only gathered hundreds of famous and fast-growing medical and healthcare companies to do roadshows, but also attracted hundreds of healthcare investors to attend the forum. Relevant areas included biopharmaceutical, in-vitro diagnostics, medical devices, medical services and some other segmented areas. The first three annual meetings from 2015 to 2017 already acquired praise and recognition.
This meeting had 417 people registering online in total, 187 people coming in person on the first day. Until the second and third day the total headcount reaches to 449: 60% attendees from investment originations, 30% pharmaceutical companies, 8% medical devices companies and diagnosing companies, and 2% others.
30% participants are from top management level, 30% are from senior level, 40% are from the middle level. Moreover, 90% are from domestic, 10% are from Europe and America.

This meeting attracted over 30 pharmaceutical investors, bankers and experienced entrepreneurs. The content of the forum includes pharmaceutical overseas partnerships, Chinese biotech development and innovation, and Hong Kong Stock Exchange IPO discussion.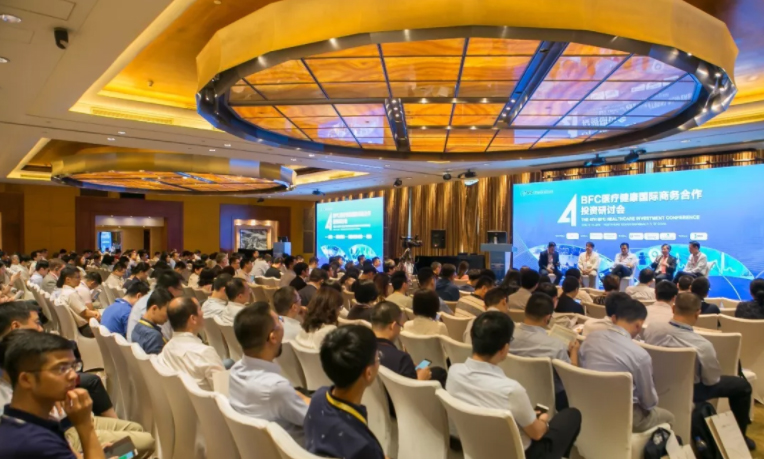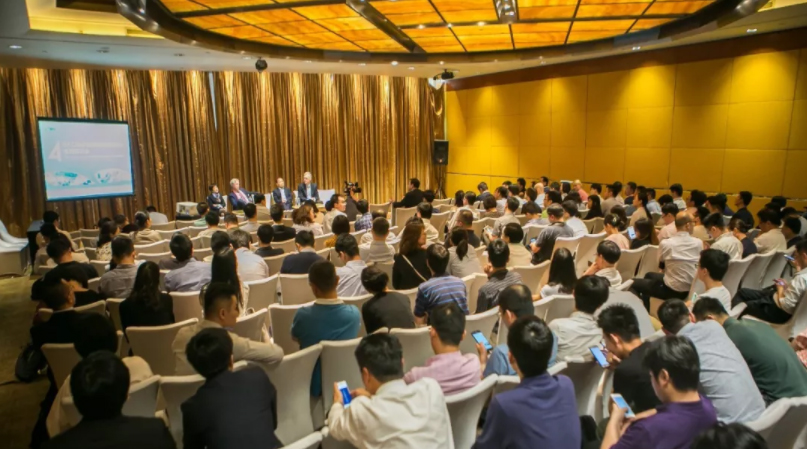 Besides, 91 big pharms relevant to innovative drug, medical device, diagnosing, servicing did roadshow. Below are some of the big pharms that presented.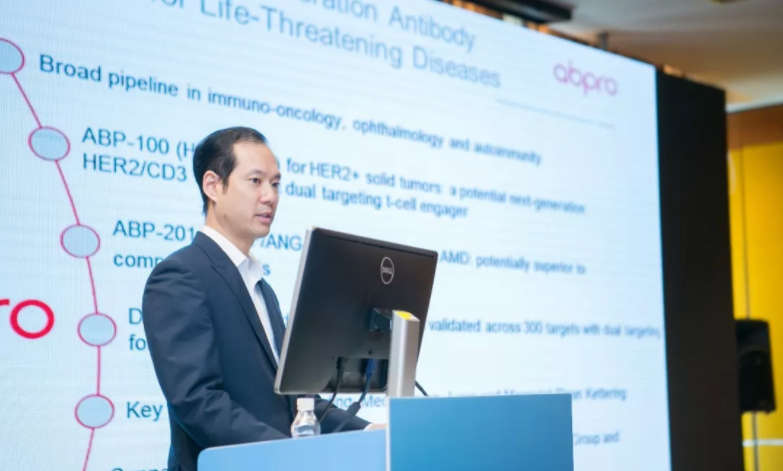 Abpro Company CEO Ian Chen's presentation
Abpro is a biotech company basing in the US, business related to bispecific antibody development, having the unique Driver Immune antibody discovery platform, utilize different format doing screening, optimizing for different targets to acquire appropriate bispecific antibody. Abpro Company was awarded by Ingalls & Snyder, Apex Capital, Essex Bio and several famous investment organization. Abrpo Company plans to finish Nasdaq IPO before the end of 2018, and founded and managed a Chinese subsidiary.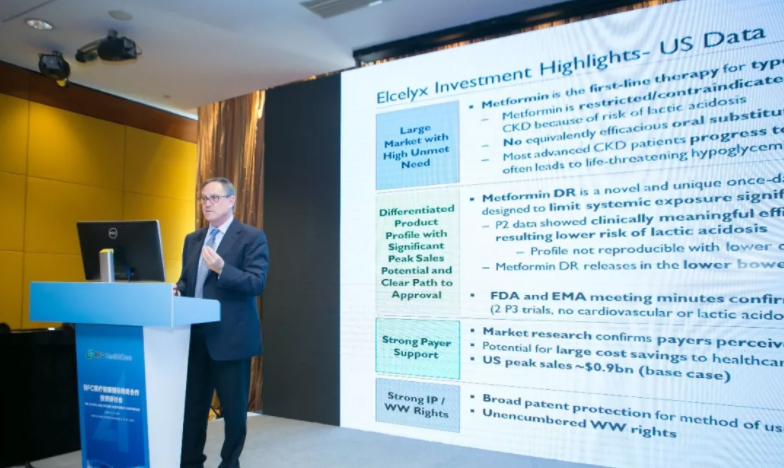 Elcelyx Therpeutics CEO Mr. Alain's presentation
Elcelyx Therapeutics introduced their independently-developed delayed release metformin. This product is through intestinal absorption, differs itself from similar products by releasing metformin in stomach, and reducing general blood concentration, but still retaining its effect on intestine, inhibiting the intestinal parietal cells absorbing glucose, and improving the effect of glucagon-like peptide (GLP)-1 to decrease the glucose. The product has finished I/II clinical trials, designed especially for II diabetic patients with chronic kidney disease, it may help to meet the needs of these patients to use metformin. Elcelyx Company gained recognition and attention by its innovative R&D design for traditional drugs.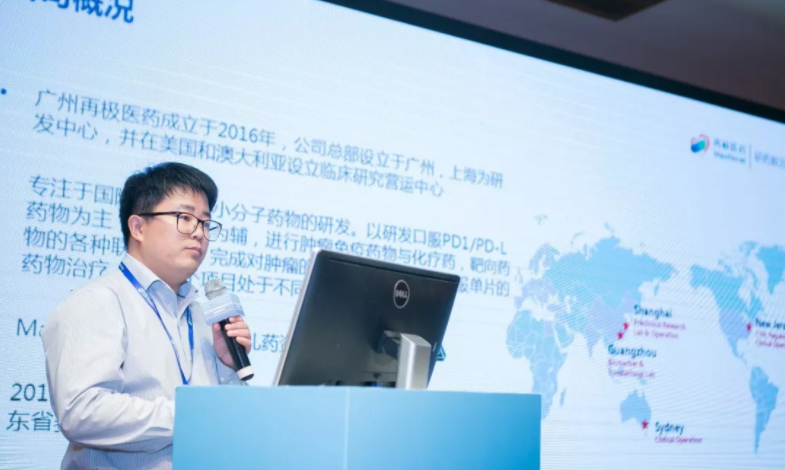 Maxinovel Pharmacuticals CFO Mr. Wang's presentation
Maxinovel Pharmacuticals Company is an innovative R&D company, possessing global intellectual properties. The portfolio pipeline is mainly about the oral small molecule tumor immunity drug and tumor targeting drug. The company's current pipeline has already or is going to start the clinical trials, especially the Max-4 project getting the qualification of FDA orphan drug.